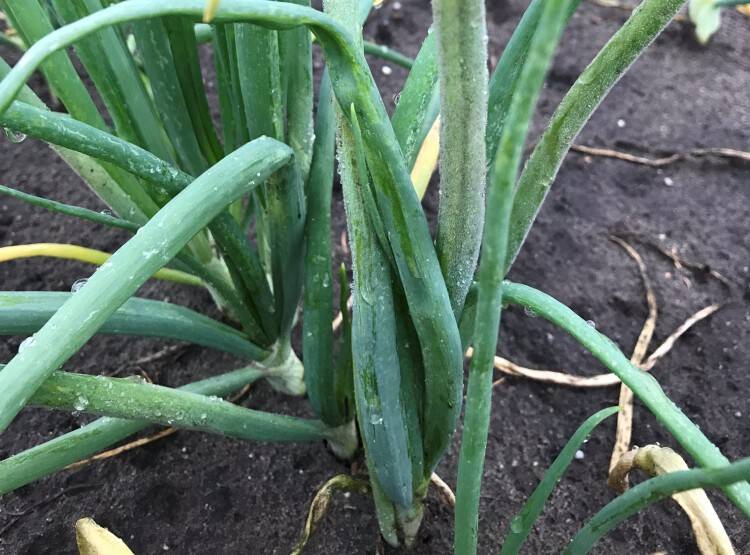 Exploras
For decades mancozeb has been stable factor in the control of downy mildew in onions. With the disappearance of mancozeb, this basis will disappear ad new compounds and spraying programs will have to be developed again to protect the crop.
Participation trial: control downy mildew in onion
Exploras is going to set up a participation trial to control the downy mildew in onion. The trial will be conducted under GEP and is therefore suitable for product development, deepening and demonstration. So we give you the opportunity to screen both experimental and already authorized compounds for their efficacy against downy mildew in onion. Testing of spraying programs is also possible.
All treatments will be placed under code, which guarantees confidentiality. Flexibility in implementation is our top priority. If desired, the applications can be performed interactively based on your wishes and /or the results obtained. The assessments on downy mildew are according GEP guidelines and are very accurate.
Download the informatiosheet for more information about this participation trial:
Registration:
Send an e-mail to ad.embrechts@exploras.nl with your wishes regarding the participation trial.
If you have specific wishes regarding the implementation, please do not hesitate to contact us. We try to find a suitable solution in consultation.